Fantastic city-scape of Shanghai, constructed entirely of poker chips and dice!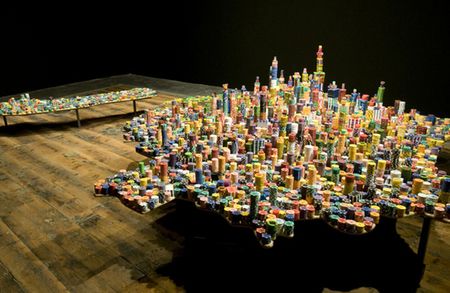 This model, called "Unreal Scene", was constructed by Chinese artist Liu Jianhua. Originally part of the "Dream in Conflict" exhibition at the Galleria Continua, San Gimignano, Italy.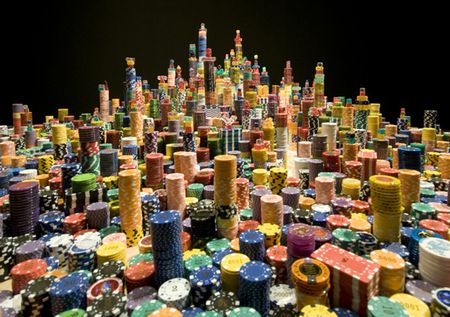 I particularly like how the additional tables are used to create the (very effective) illusion of islands, just off the shore.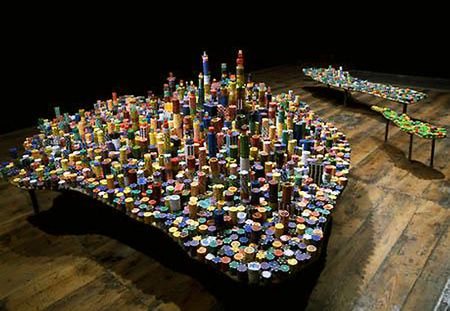 (discovered via designboom)